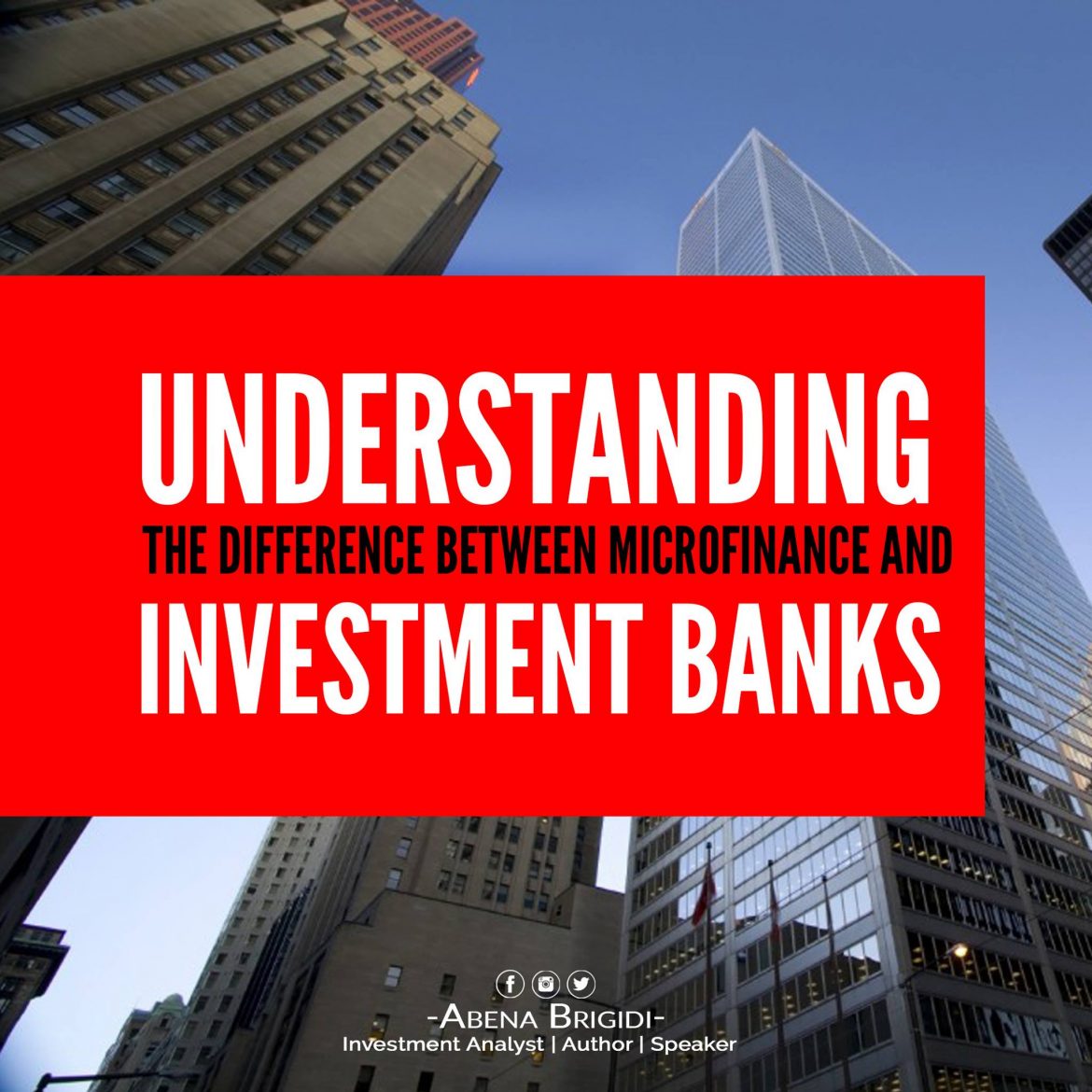 Several firms in Ghana are emerging with the name CAPITAL. In advanced countries, CAPITAL normally refers to investment banking firm, Private Equity and Hedge funds. However, in Ghana most firms using the name CAPITAL are micro-finance institution with very few ones like Nimed Capital being investment banks.
Investment banks are financial institutions that help companies raise money for their business operations and expansion. They do this by issuing shares or raising long-term debt instrument for their client.
In addition, investment banks assist the public or their clients in making investment decisions. These include purchasing and recommending securities for their clients, with the objectives of helping them make money. Investment banks take monies from clients and invest, on their behalf, in high quality security with attractive returns. They don't give out loans. A typical example of an investment banking company is NIMED CAPITAL, DATABANK and IC SECURITIES.
Their risk position is relatively lower since they don't accept deposits or experience bank runs. Investment Banks are regulated by the Security and Exchange Commission.
Micro-finance Institutions (MFI), on the other hand, are financial institutions that offer financial services to the low-income populations.
They are licensed to accept deposits and issue out loans to mostly individuals in the informal sector. MFI's operates just like a commercial bank model, with the only difference being that they target the informal, unbanked population.
They make money from the interest on their loans, after interest are paid on deposits. The main risk with MFL's is, that the loans they issue are mostly risky, with high probability of default, and the deposits they mobilize come at a high cost.
On averagely, Microfinance firms are the riskiest because they loan money to the unbanked and informal sector and they do so with relatively short-term deposits.
Before investing in an MFI or an investment bank, always ensure you do the proper due diligence.